Nurturing Positive Behavior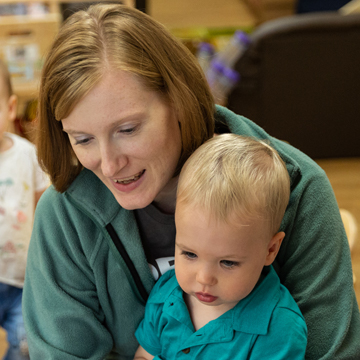 As a parent of a young child, you've likely experience challenging behavior, such as defiance or aggression or hurtful words. This behavior usually occurs because a child has not yet developed the social, emotional, language, and cognitive skills to engage in more positive behavior.
At Childtime, our goal is address instances of challenging behavior as positive learning experiences. This means teaching children to deal with challenges in a constructive, positive way. We have designed our classroom spaces and daily routines to provide age-appropriate, engaging experiences geared toward the specific age of child in that classroom.

We call our approach Positive Behavior Support and we offer numerous tools to stress and reinforce positive behavior support. For example, our proprietary myPath app provides strategies for dealing with challenging behavior and create a positive school environment.


Using myPath in the Classroom
myPath offers age-appropriate strategies for teachers to help children develop social, emotional, cognitive, and language skills and behave in positive ways.
myPath is backed up by current and trusted research about the social-emotional development of today's children.
With myPath, teachers have specific, targeted strategies at their fingertips, for dealing directly with a child's particular behavioral or developmental need.
myPath also offers thoughtful, innovative strategies to encourage positive behaviors in children throughout the entire school day.